About Dr. Regina Leverrier MD Psychiatrist in Lakewood, CO
Doctor Regina Leverrier Looks Forward to Helping You! Dr. Leverrier Specializes in Addiction Treatment, Medication Management, Telepsychiatry & More! Please Call Us Today at (303) 339-0709 to Book an Appointment. We Are Located at 445 Union Ste 201, Lakewood, CO 80228.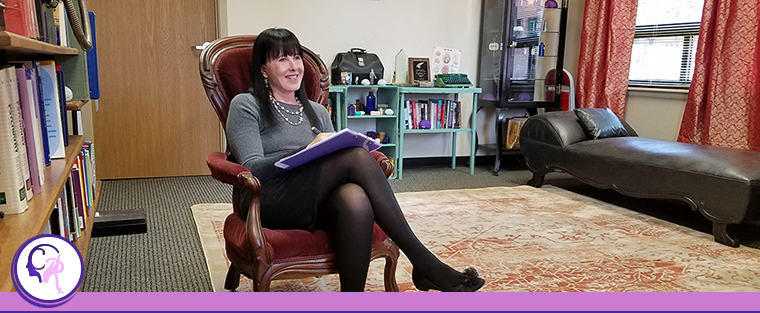 Dual Board certified in Psychiatry and Addiction Medication with 30 years of clinical experience
Populations served: Adolescents and young adults, adults, seniors, specialize in dual diagnosis and often see young people with legal problems and substance abuse issues, all areas of general psychiatry (depression, anxiety, mania and psychosis), forensic evaluations for court, employment, military or legal issues
Coverages-currently do not accept insurance but can provide receipt the client to be reimbursed by their insurance companies
Bio for Regina Y. Leverrier, MD
I am a Board Certified Psychiatrist with 30 years of clinical experience in all areas of psychiatry and addiction. I specialized in dual diagnosis and often see adolescents and young adults with substance abuse problems, mental health issues, and/or legal problems. I have in depth experience working with people with mood disorders (such as Major Depression, Bipolar Disorder), anxiety disorders (OCD, Generalized Anxiety Disorder, Panic Disorder), PTSD, ADHD, Schizophrenia, Schizoaffective Disorder, developmental disabilities, Asperger's and Autism. I am passionate about working with people abusing drugs/ alcohol and provide medication to help with addiction to opiates, alcohol and other drugs. I have experience with adolescents and see patients ages 13 and up. I will be taking the Addiction Medicine Boards this year to become Board Certified in Addiction Medicine.
I have an integrative practice and will rule out any medical causes for your symptoms. I am excellent at correctly diagnosing people and in the past I have diagnosed 2 brain tumors which were missed by an ER doctor and a neurologist. I have extensive clinical experience in all psychiatric settings and can provide Suboxone and Naltrexone for opiates and medication for alcoholism. I provide court, employment and legal evaluations. I am part of a large group and will refer you to other practitioners if needed including therapists who specialize in every diagnosis I treat. I have worked in every area of psychiatry from juvenile detention centers to nursing homes.
I am originally from South Florida and attended the University of Florida on scholarships, loans and grants and graduated Phi Beta Kappa. I then attended University of Miami on a Trustee Scholarship and student loans. I completed my residency in New York City at St Luke's Roosevelt and then in 1999 went back to NYC to do a Public Psychiatry Fellowship at Columbia. I knew I wanted to become a psychiatrist at age 12 when I read about treatment of street heroin addicts. Being a psychiatrist is what I was meant to do and I love doing it. I am very available to my patients and pride myself in giving the best treatment possible.
EDUCATION:
University of Florida-BS Chemistry 1984-Phi Beta Kappa
University of Miami School of Medicine 1988-Trustee Scholarship
Internship-St Lukes/Roosevelt Hospital-New York City, NY 1991-AIDS Unit, internal medicine and neurology
Residency-St Luke's/Roosevelt Hospital New York City-1992-General Psychiatry
Fellowship-New York Psychiatric Institute at Columbia 2000-Public Psychiatry
Research-Study of Atypical antipsychotics on patients with Schizophrenia -New York, NY   1999-2000
Studied Neurotransmitters at Shand's Hosptial- Gainesville, Florida 1982-1984
WORK EXPERIENCE:
Emergency Psychiatry-CPEP (Comprehensive Psychiatric Emergency Program) in Syracuse, NY  from 1995-2008.
Eating Disorders-Medical Director for Laureate Eating Disorder Program in Tulsa, OK 1992-1993
Worked in many Community mental health clinics providing treatment for adolescents and adults; ran a dual diagnosis group and an eating disorder group
Substance Abuse Programs including  therapeutic communities, outpatient clinics, Harm Reduction Center in NYC and provided Suboxone treatment, Inpatient substance abuse rehabs, intensive outpatient clinics
Dual Diagnosis-Medical Director for a Dual Diagnosis Residence in Cortland, NY; specialist in Dual Diagnosis patients at Tompkins County Mental Health Clinic and ran a group for MICA (mentally ill/chemically addicted)  clients, worked in a Dual diagnosis inpatient program as well as a Partial hospitalization program
Adolescents-worked with adolescents in various community mental health clinics and was sole psychiatrist for Lookout Mountain Youth Detention Center in Golden, CO
Medical Director for Boulder Community Hospital, Boulder, CO-inpatient unit and did psychiatric consults on the medical floors
Nine years of inpatient psychiatric hospital experience 2008-2017
Homeless population-Was medical director for Project Psychiatric Outreach to the Homeless in NYC and worked with the homeless population for 9 years in New York City in soup kitchens, outreach centers and homeless shelters
Geriatric Psychiatry-have worked in nursing homes, senior centers and currently provide telepsychiatry for Colorado Plains Geriatric Behavioral Health Unit
Developmental Disabilities-worked at YAI/Premiere Healthcare in New York City for 7 years providing psychiatric care to clients with mental retardation and autism in a clinic and in various group homes in all Boroughs of New York City
Provided home visits in New York City for people with dementia, agoraphobia, hoarding disorder and developmental disabilities who could not go to a clinic environment-9 years
Chronic Mental Illness -have treated patients with Schizophrenia, Schizoaffective Disorder and Bipolar Disorder for 29 years
Integrative Psychiatry-took Master Course in Integrative Psychiatry in Denver, CO 2015 and has studied Holistic and complementary medicine for 15 years
Forensic Psychiatry-worked at the Forensic Unit at New Mexico State Hospital providing competency evaluations and also did legal consultations for lawyers and court appearances in Syracuse, New York
Welcome to my website and enjoy Your stay. I enjoy mountain biking, snowboarding, hiking, concerts, art, antiques, traveling, rodeo, and anything Colorado. I spend my free time reading, writing and spending times with friends and family and enjoying life. I look forward to meeting you and learning your story as you add to mine.