Depression Treatment in Lakewood, CO
Are You Suffering From Depression? Doctor Regina Y. Leverrier, MD at Custom Recovery Will Create a Treatment Plan Unique to Your Needs. Get on the Road to Recovery! Dr Leverrier's Office Is Located at 12157 W Cedar Dr #212, Lakewood, CO 80228. Call at (303) 339-0709 for More Information.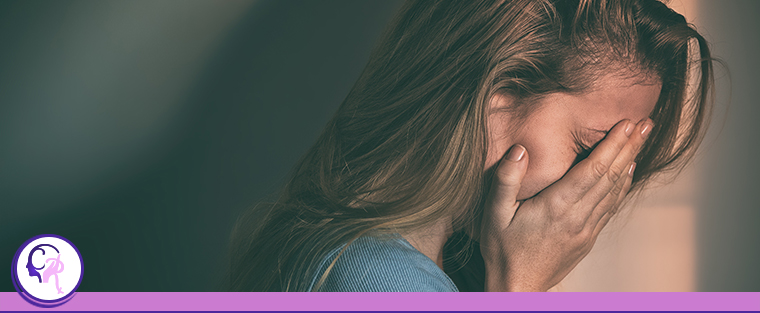 Depression can often be difficult to diagnose, because there are so many ways it can manifest in different patients.  Dr. Regina Y. Leverrier at Custom Recovery has over 30 years' experience as a board certified psychiatrist, which means she has the knowledge necessary to make sure you get the right diagnosis.  There are many different types of depression, and an incorrect diagnosis could delay you from getting the right treatment.  That's why you need to make sure that the psychiatrist you choose has the expertise to give you the quality care you deserve the first time.
Some signs and symptoms of depression are easier to spot than others.  Weight loss or gain, a change in sleep pattern, listlessness or inability to focus, and suicidal thoughts or actions are just some of the most obvious.  Withdrawal from normal activities and increased irritability, as well as exhaustion and lethargy can also be indications that a person is depressed.  However, it takes a practiced and knowledgeable doctor to be able to parse out what type of depression an individual may be suffering from.  Whether it is major depressive disorder, which is the most common, bipolar disorder, or situational depression, therapy and potentially medication can be used to great positive effect.
Especially when it comes to mental illness, it is important for your doctor to treat each patient's individual needs.  At Custom Recovery, you know the care you receive will be personalized because it is right in our name.  Dr. Leverrier fully understands the nuances of depression and related mental illness.  She will take the time to learn all of your medical history and determine the best possible treatment plan for you.
In addition to therapy, certain medications can often be very helpful in managing the symptoms of depression.  Which medication or medications would be most helpful will be determined during the course of your treatment.  There are several different types of medications that can be helpful, depending on each patient's individual needs, and what type of depression is being treated.  Figuring out the proper type and amount of medication is a very delicate process, and should only be undertaken when being supervised by a certified psychiatrist like Dr. Leverrier at Custom Recovery.  Medication may be a permanent or temporary part of your treatment, and can be exceptionally helpful as a supplement to ongoing therapy.
In addition to psychotherapy and medication, your individualized treatment plan at Custom Recovery may include hormone therapy, nutritional counseling, and suggested lifestyle and diet changes.  There are many things that can contribute to your mental health, and Dr. Leverrier believes in a whole body approach to treatment for depression as well as other mental health problems.  If you or a loved one is suffering from depression, please call us today to schedule an appointment and start feeling better today.